The design of the new banknotes at a glance
With the ninth banknote series the Swiss National Bank broke new ground on the design front – moving away from the depiction of well-known personalities. Each note in the new series depicts a typically Swiss characteristic, which is then illustrated graphically using a key motif. Each characteristic is communicated via an action, a Swiss location and various graphic elements. The inspiration behind the new banknote series is 'The many facets of Switzerland'.
The 100-franc note
The 100-franc note focuses on Switzerland's humanitarian tradition – expressed by water, the note's key motif.
Main colour: Blue
Dimensions: 70 x 144 mm
Date of issue: 12 September 2019
Hand

The hands scooping up water symbolise Switzerland's humanitarian tradition.

Globe and isobars

The globe is covered with isobars.

Security strip

The security strip features a network of waterways and a list of the longest rivers in Switzerland.
Irrigation channel

The illustration of an irrigation channel, feeding glacial meltwater down a cliff face to the fields below, reflects one of humanity's eternal challenges: finding a supply of water. Water treatment and distribution are integral to Switzerland's humanitarian and development aid effort.
There are many other design elements on the note, all of which illustrate its theme of humanitarianism and its key motif, water.
'Swiss Banknotes' app
Discover the new note with the SNB's 'Swiss Banknotes' app.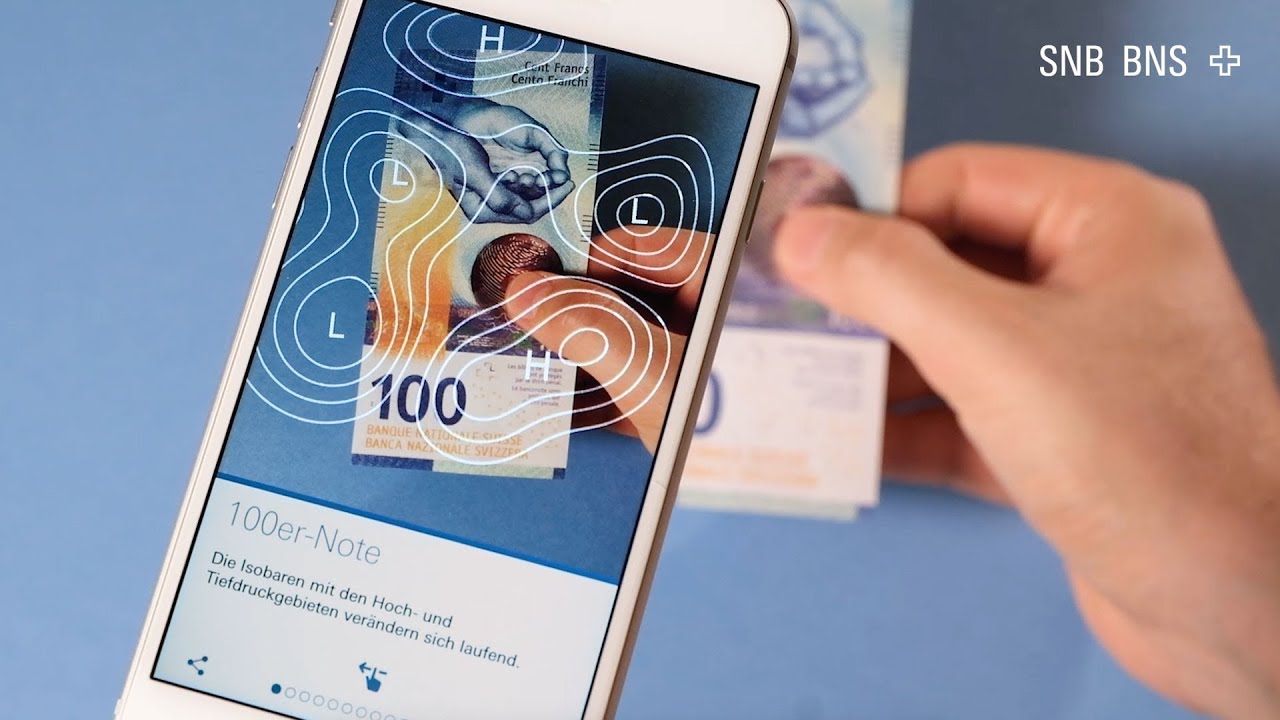 Required category: Third-party
Please accept the relevant category to view this content.